If you're looking towards spending your next vacation, Dallas, TX is the place to be! Here are a few reasons why:
A Great Place to Shop
Most of the shopping centers in the nation are found in Dallas. You may find shopping malls in and around the city and there is a wide assortment of lines to choose from. Be prepared to browse premier flag stores or enter designer establishments; NorthPark Center hosts fine boutiques and unique artists' shops.
                                                                             Crazy for Sports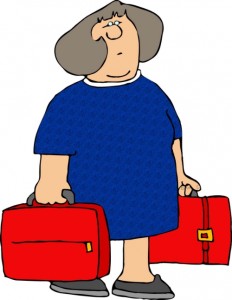 Every professional sport is housed in Dallas, TX; this means, tourists may catch a game any time of the week.  Watch the Dallas Cowboys, the Dallas Mavericks; Texas Stars or the Texas Rangers who are all native to this city.
Spa Wonderland
Considered as among the wealthiest cities in the US, you can surely find contentment in any of its spas; Dallas is home to the best spas. Dallas is proud to have one of the most luxurious spas and the offerings are simply enjoyable and diverse. Whether you are hoping to find yourself pampered for days or just have your nails manicured; name it.
Rodeo Review
Catch the huge rodeo season which starts early April till late September. Weekly competitions observed at Cowtown Coliseum at Forth Worth and the Mesquite Championship Rodeo are quite exhilarating;  you may get a chance to witness other competitions during major holiday events or the yearly professional tours as well.
Rodeo enthusiasts may not want to miss out on a tour to the Cowgirl Museum & Hall of Fame which were both established in honor of the women of the Wild West.
The Tex-Mex Connection
Drop by at any Tex-Mex restaurants to savor Mexican dishes that will not cost you much; select from laid-back setting to fine dining. If you think you are in a restaurant that does not sell liquor, that means you are inside in an exclusively "for members only" venue.
Therefore, you have to check out possible restaurants you may want to dine in before coming over for you to get an opportunity to sip and enjoy your Margarita in Dallas, TX.