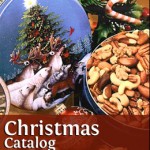 In my day job of information technology advisor, I get to meet some very interesting people and see some amazing businesses. I discovered one personally that has been around since Nixon. The Vending Nut Company carries a complete line of nuts, dried fruit and seeds, chocolate candies, gift baskets and more.
Since this is obviously the holiday season, you need to check these guys out and order right away. Of course your order will be filled promptly and shipped FedEx!
Their selection of nuts and candies is perfect for your holiday parties and company celebrations. You can visit their store in Fort Worth, telephone an order, or just go online.
I'm sure you won't be disappointed with the great gifts they have at Vending Nut Company.